Our Team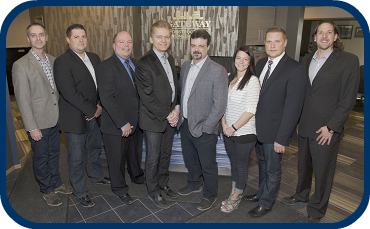 Family owned and managed since its founding in 1973, Gateway Construction is made up of a diverse mix of people who thrive on getting the job done right every time, for all our clients. Our family's passion, commitment, experience and integrity are a central part of every project we deliver. Knowing you're building for future generations encourages the long-term thinking needed for growth and success. We combine stability and experience with young, energetic management, aggressive pricing, and proven construction strategies.
More than 35 years of continuous experience means that we're also building on our expertise, expanding our knowledge and improving our skills and specialties. From apartments to hospitals, banks and credit unions, schools and churches to bridges and parkades, Gateway can accommodate the specific needs of each client.
Whether your project is large or small, remote or local, we can provide a variety of project management types:
Fixed Price
Guaranteed Upset Maximum
Cost Plus Fee
Project Management
Design Build
Gateway meets clients' needs and surpasses expectations with our focus on scheduling efficiency and minimizing cost to the client. We tackle critical elements of the projects in-house, including general layout, carpentry and concrete trades, keeping cost to the client low while maintaining our high standards.
Gateway has completed multiple projects for many high profile clients, some which include:
Canada Post
CBC
City of Winnipeg
Provincial and Federal Government
Defense Construction Canada
Manitoba Water Services Board
Manitoba Hydro
Manitoba Highways
University of Manitoba
Health Sciences Centre
Churches: St. Anne Church; Meadow Wood United; Gateway Church; and Waverly Baptist
Rated by HCN Magazine as one of Canada's top 100 Contractors, Gateway ensures that key management members are Gold Seal Certified by the Canadian Construction Association.